SKQB Micro Pump
The SKQB Micro Pump is a type of magnetic drive gear pump utilizes a variety of positive displacement pump technologies in its wide range of precision, low-flow pumps- Gear type
Applications
1. Circulation applications of the micro pump address the flow of fluid through a closed circuit. Emphasis is on reliable operation over extended periods of time. Applications include: heating, cooling, filtering, mixing, hydrating, degassing, Venturi feed, and controlling system pressure.
2. Metering applications of the micro pump require accurate, adjustable flow rates over a period of time. Typical applications include: additives, application of coatings, lubricants, adhesives, solvents, and process sampling.
3. Dosing applications of the micro pump require delivery of a precise quantity of fluid. Applications include: ingredient dispense, point-of-use dispense, lubrication, sampling, additives, and sample preparation.
4. Transfer applications of the micro pump focus on moving adequate amounts of liquid to a point-of-use without altering the characteristics of the liquid. Applications include: delivery, batch feed or waste extraction, fluid or water supply systems, and hazardous fluid handling.
Design and features of the micropump
Magnetically driven external gear pumps (cavity and suction shoe styles) with no dynamic seals

Pulseless

delivery for a smooth continuous flow
Strong Chemical resistance
Product Features
Small Size
Smooth,

Pulseless

Delivery
Chemically Resistant
Easy to Service
Proven Reliability
Advanced Pump Technology

WideRangeof

Options
OEM Configurations
Enhanced Efficiency
. Parameter
Model

Max Speed

Flowrate

Pressure

Frequency

Port size

r/min

L/min

MPa

HZ

inch

SKQB8

2900rpm/3300rpm

3 L

0.2

50Hz/60Hz

1/8"

SKQB10

5 L

0.25

1/8"

SKQB15

15 L

0.3

3/8"

SKQB20

20 L

0.4

3/8"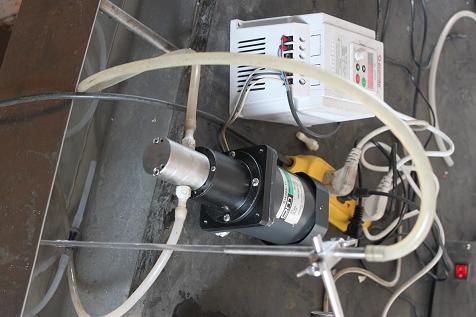 Construction
Wetted Materials :Stainless Steel 316
Gears :PEEK